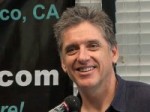 The volcano was buzzing last night as Craig opened the show with a long-awaited musical number featuring not only Wavy and Sid and Geoff but Mythbusters Jamie Hyneman and Adam Savage as well.  As the RSA's @Kelc 0519 put it:  Musical opening with Mythbusters, tweets/emails with Chris Hardwick, interview with Alfred Molina. What did we do to deserve the awesome?! That was definitely a whole lot of awesome packed into a few minutes of television.  And that Jamie really has some great moves, doesn't he?  Even MSNBC's Keith Olbermann weighed in, saying: I'd like to congratulate my friend Jamie Hyneman on surviving the opening bit on @CraigyFerg tonight with his dignity unbusted.  The people at National Public Radio liked it, too.  And is it insanity or "true television genius" as TV Squad suggests?  Decide for yourself.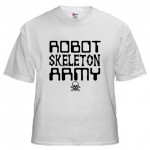 Remember, when you buy a t-shirt, mug or other product from the RSA Store, all proceeds go to charity.  For the month of October, store-keeper @Colleen_Byrne tells us that in honor of Breast Cancer Awareness Month, proceeds will go to Susan G. Komen for the Cure.  Colleen also says that if you want to make sure you get your shirt in time for Craig's performances on the east coast, order as soon as possible. #inyourpants
The Atlantic magazine has a very nice article about Craig.
Geoff Petersen tweeted this evening:  Sooo glad for all the reax to Melt w U. You stop my world. Tonight we're gonna have some rainy day fun. Where? In your…? Could be.  And maybe a brutal edit or two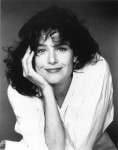 Craig welcomes actress Debra Winger to Wednesday's Late Late Show, along with actor Adhir Kalyan from the CBS comedy series Rules of Engagement and the music of Julie Gribble.  On Thursday, enjoy interviews and performances from country singer Toby Keith and comedian Louie Anderson.
© 2010 – 2011, RSANews. All rights reserved.