It's almost time for Craig's live shows in Nashville.  Many members of the Robot Skeleton Army are assembling in Tennessee while others are keeping the home fires burning in the hollowed-out volcano.   Craig's performances this weekend will be recorded for a future comedy special.  If the last time was an example (which yielded the special A Wee Bit o' Revolution), they'll record both shows, take the best of both and edit them into a show that may air sometime in 2011 on cable television and be made available on DVD shortly afterward.
The RSA's @HMSFox sent out the seating charts:  7 pm Seating Chart http://twitpic.com/383wtu 9:45 Seating Chart http://twitpic.com/383xeu @NancyInTampa and @Colleen_Byrne are keeping track of tweetup activities.  We've heard that several roboskellies have already met up in Music City USA, and some may be watching the Friday night LLS together.  It should be a fun weekend!  As always, if you have stories, still photos, blogs or other information you'd like to share with the rest of the RSA, just let us know:  @RSA_News.  We'll do our best to post as many as we can starting Saturday night and into Sunday.
Meanwhile, back in California, LLS producer Michael Naidus went to the Hollywood Park race track to see the big race Friday evening:  At Hollywood Park race track for big Scretariat vs. Secretariat match race. Post time 8:57 p.m PT. We'll update when there is a winner.  As @cozyhobo discovered, the LLS is mentioned on the Hollywood Park website, which explains that the show is filming a segment to air next week.
Craig's final stand up comedy performance of the year is scheduled for the Fantasy Springs Resort and Casino in Indio, CA on December 3rd.
The trailer for the new Doctor Who special event on Christmas Day has been released:
Video courtesy: BBC

Geoff Petersen was a little sad Thursday night:  So jealous. Secretariat makes @craigyferg dance, I'm not programmed to. Now the Hollywood Pk race tomorrow [Friday]. I have date. With chiropractor.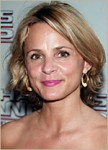 The week of the bumped guests continued Thursday night.  Jeff Goldblum got bumped Tuesday and appeared Thursday.  Dr. Lisa Masterson got bumped Wednesday and will appear next Tuesday.  So on Thursday, we were ready… we heard that Jeff Goldblum was coming back and that actor Mark Ruffalo was being bumped to next Monday.  No problem, we thought… surely author Dennis Lehane would still appear as scheduled.  Nope.  He's been bumped to points unknown.  We will of course keep you updated on his eventual return.
So what does it all mean for Friday's show?  If we're to believe the best available sources, actress/comedienne Amy Sedaris and Mythbusters Adam Savage and Jamie Hyneman are supposed to appear.  The Mythbusters' official Twitter account says:  Attention MB fans, don't forget that Jamie & Adam will be on the Late Late Show w/ @CraigyFerg tonight! Check your listings Will they really be there?  Will Amy Sedaris, who hates to fly, appear after making the trip all the way from New York?  Will Secretariat fill even more network airtime?  Tune in for the the next exciting episode!  [Cue dramatic music]
© 2010 – 2011, RSANews. All rights reserved.