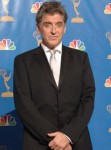 Sophia Bush is excited about returning to the Late Late Show tonight.  She tweeted this:  This is the front of my 'welcome back' card from @craigyferg 🙂 Genius. So excited to be on Craig Ferguson tonight!!… http://say.ly/FVS4qJ
Meanwhile, Geoff Petersen is talking about the show:  Working up guts to pitch Tyler Perry movie casting gold on tonight's @CraigyFerg show. And I have no guts. Oh, courage, Geoffy, courage… // I mean literally. I'm a skeleton. I have no guts.
The State Theatre in New Jersey posted pictures from Craig's appearance last week.  @StateTheatreNJ: I posted 11 photos on Facebook in the album "Craig Ferguson on Stage" http://fb.me/MNibWpR6
disZine.com is a site focusing on Disney projects. They report that Winnie The Pooh, in which Craig provides the voice of Owl, will be released in theaters July 15th, 2011.
Tuesday is Election Day in the United States and also a day when Craig will find himself on two stages. He'll be taping (shh!) Tuesday's episode of the Late Late Show with Lewis Black in the afternoon, then appearing live on stage in Los Angeles for a conversation with Black at the El Ray Theatre in the evening. If any robot skeletons are attending that event, we'd love to hear from you with pictures or stories about your experience. Just tweet us @RSA_News.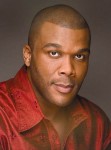 On Monday's Late Late Show, Craig welcomes actor Tyler Perry and actress Sophia Bush.  On Tuesday, we'll hear from comedian Lewis Black and musician Bettye LaVette.
There is still no official word on Wednesday's guest list.  Some sources still list musician Dr. Dog but we've received no further information about whether Stephen Fry will appear as previously scheduled.  Actress/singer Juliette Lewis appears to have been moved up a week and added to this Friday's schedule.  We'll keep you posted on any further changes.
© 2010 – 2011, RSANews. All rights reserved.