The people at Walt Disney Animation Studios are continuing to release new things connected to the Winnie The Pooh film coming out this summer, featuring Craig as Owl. This time, it's a series of character model sheets and still frames from the film. Thanks to the blog at stitchkingdom.com, there are lots to see toward the bottom of their page.
A new nomination for How To Train Your Dragon:  This time, the film has been nominated as Best Feature Film for the Genesis Awards, announced Tuesday by the Humane Society of the United States, as explained in The Hollywood Reporter.
TVSquad.com like Craig's therapy session with Emily Blunt about touching wood.
The @nerdist Chris Hardwick will be back on the Late Late Show February 14th, according to the "Look At Me" list on his website.
The RSA's @malinky2stoatir, on top of things as always, posted Craig's appearance on Conan Tuesday night.
Video courtesy: TVsCraigFerguson

After each show, Conan's website teamcoco.com opens a thread for people to comment about the episode.  Most of the comments about Tuesday night have been about the band that appeared at the end of the show but there are very few about Craig.  If you'd like to comment, add yours to show some RSA love.  A number of sites had posts about the meeting of the talk show hosts, including tv.com, Examiner.com, BBC America, Hollywood.com and the Los Angeles Times.
We've heard a rumor that there are several familiar roboskellies in the studio audience at the Late Late Show this week, including the RSA's @SariesWick who tweeted:  Craig in a rant, water injuries, sexy cooking, RSA tweets On tonight's [Wednesday's] show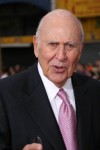 Wednesday on the Late Late Show, Craig welcomes comedian/actor/producer Carl Reiner back to the show and cooks with Chef Cat Cora, who tweeted:  Tune in to CBS tonight & catch me on 'The Late Late Show with Craig Ferguson' where Craig & I will whip up a very… Sounds good to us, Cat.
GUEST UDPATE:  On Thursday, explorer and environmental activist Jean-Michel Cousteau has been added to the guest list with actress Jennifer Beals.
© 2011, RSANews. All rights reserved.