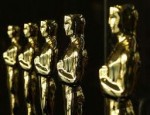 Sunday is Academy Awards® Day and Hollywood is buzzing with anticipation.  We'll be watching for the film How To Train Your Dragon, which is nominated for two awards including Best Animated Feature Film up against Toy Story 3 and the French hand-drawn film The Illusionist as well as for Best Original Score up against Inception, The King's Speech, 127 Hours and The Social Network.
As we updated late Friday night, House MD star Hugh Laurie will be returning to the Late Late Show on Wednesday, March 2nd.   Academy Award nominated actress Catherine Deneuve has been added to the guest list on March 8th.  And as we reported, the @Nerdist Chris Hardwick will have his Doctor Who convention segment on Monday, February 28th.  Complete listings are on our guests page.
The Orlando Sentinel picked up on Phil Keoghan's appeal on Friday's Late Late Show, urging tourists to continue to visit New Zealand.
Craig is enjoying some offerings on the Discovery Channel but can't resist saying nice things about CBS, too:  I'm hooked on Flying Wild Alaska. It's like you know me @Discovery channel. Also CBS is awesome. #imawhore
Randy Kagan is testing the limits of America's health care system:  How was I supposed know not to pull my pants down for a flu shot in Walgreens?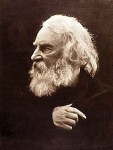 Saturday, February 26th is International Sword Swallowers Day and Open That Bottle Night.  We're assuming the sword swallowers aren't opening too many bottles… everything would leak out!  It's also the anniversary of Grand Canyon National Park.  Sunday, February 27th is Independence Day in the Dominican Republic and the birthday of poet Henry Wadsworth Longfellow:

By the shores of Gitche Gumee,
By the shining Big-Sea-Water,
Stood the wigwam of Nokomis,
Daughter of the Moon, Nokomis.
Dark behind it rose the forest,
Rose the black and gloomy pine-trees,
Rose the firs with cones upon them;
Bright before it beat the water,
Beat the clear and sunny water,
Beat the shining Big-Sea-Water.

-from The Song of Hiawatha, 1855
© 2011, RSANews. All rights reserved.