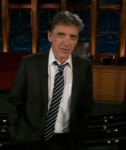 Craig confirmed today on Twitter that he will be interviewing the new Doctor Who, Matt Smith on November 16 and that he has invited on Nerdist podcast host Chris Hardwick along for the fun: Tuesday(16) I am having a Dr Who special with @nerdist and Matt Smith. @jimmyfallon has Springsteen. #cbsisterrifiedofmycontemptforratings. Doctor Who/Craig Ferguson fan Keith Olbermann added this:  @CraigyFerg Bring in Tom Baker's scarf and you'll kill 'em
The trailer for Disney's new Winnie the Pooh film has been released and it includes two clips of Craig as Owl.
Video courtesy: disneyanimation

The film is scheduled for release on July 15, 2011.
Comedian Randy Kagan is headlining shows near Chicago this week through Saturday.
A blogger for the Orlando Sentinel in Florida thinks Craig should co-host next year's Oscars.
The Atlantic takes apart the late night talk show hosts.  Why?  We're not really sure.
Geoff Petersen is nervous about the show:  Why am I so nervous about meeting Rosie Perez tonight? My bones are rattling. Ding dong!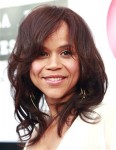 Thursday on the Late Late Show, the funny and in-your-face actress Rosie Perez keeps Craig on his toes and CF meets UFC fighter Quinton "Rampage" Jackson.  On Friday, the schedules originally listed actor Ewan McGregor but the most recent schedules show Dancing With The Stars judge Carrie Ann Inaba and actor Billy Gardell.  LLS producer Michael Naidus says McGregor will appear sometime soon.  We'll keep you posted.
Craig's assistant Rebecca Tucker expressed the thoughts of many on this Veterans Day/Remembrance Day:  I heart soldiers. Thanks for all you do! (two of my favorite guys from Camp Bondsteel, Kosovo) http://twitpic.com/35wgrr
© 2010 – 2011, RSANews. All rights reserved.