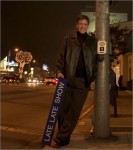 Craig is performing near San Jose on Friday and in San Francisco on Saturday. Book early to avoid disappointment.
This week we're taking a look at surprising moments from the Late Late Show.
On October 27th last year, the Late Late Show experienced a partial power outage that turned off the stage lights in the middle of the show. CNN's Jeanne Moos reported on what Craig did next:
Video courtesy: entertainmentNmusic

Here's a look at the show's final segment that night:
Video courtesy: n0tyham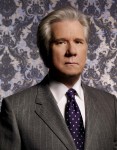 Monday night on the Late Late Show, Craig talks with actor John Larroquette and actress Malin Akerma.  Tuesday, watch for actor Chris Kattan and shark expert Rob Stewart.
© 2010 – 2011, RSANews. All rights reserved.