UPDATED: One interview we did hear about in advance thanks to the RSA's @bgrhubarb:  Craig was interviewed by Mike Ryan for Movieline.com, which has now posted the in-depth discussion.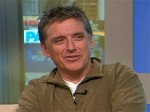 Craig Ferguson was interviewed on some radio shows Thursday afternoon:
One was on Miami's 790theticket.com.  Look about halfway down their show page below the 1-800 number ad and click on the Craig Ferguson link at or near the top of the list.   The interview and the hosts' reaction afterward runs about 12 minutes.
Another was on Tampa's Cowhead Show.  The interview was shown on cowheadtv.com which had a video stream of the radio show.  They say they hope to post an audio podcast of the interview sometime this weekend.  We'll pass along the link when it's up and running.
And yet another was in Cleveland, item six on the list.  Thanks to @roverflash for that link.
Thanks to @colleen_byrne for the heads up on the shows and for tracking down the links!  Our apologies if the word about today's interviews reached you too late.  Craig's people don't let us know that these interviews are happening (nor should they… who has that kind of time?).  We just try to post details as soon as we hear about them and links to any recordings afterward.  Craig does dozens and dozens of these interviews with radio, television and newspapers ahead of any stand up appearance or show that he's promoting.  They're just part of the job behind the scenes that most people never see.  If you hear about an interview happening "in your region", by all means, tweet us a link.  We're happy to post them.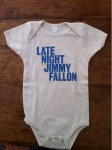 Craig got a nice baby gift from his late-night competitor Jimmy Fallon:  http://yfrog.com/h3iwjyj Thanks @jimmyfallon for this lovely gift. You know what he'll do in it though. He'll have to save that for special occasions.
A local talk show host is profiled in the Washington CityPaper newspaper article, in which he says that Craig has been an important influence.
BBC America enjoyed Wednesday night's Doctor Who conversation between Craig and the @nerdist Chris Hardwick.
All this week, we've been showing on stage and behind the scenes clips from Craig's new stand up special.  Our friends at EpixHD.com sent another new bonus clip today, where Craig talks about his heavy metal rock back experience.  And here, Craig talks about going on stage:
Video courtesy: EpixHD

The special will debut at 8pm ET on Saturday and be available online on demand after that.  We have details our Epix Stand Up Special page.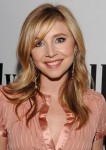 On Thursday's Late Late Show, Craig interviews actress Sarah Chalke and comedian Louie Anderson. The folks at CBS tweeted:  Sarah Chalke of @MadLove_CBS shows @CraigyFerg how to modern dance 2nite at Late Late Show 12:37 am ET/PT on CBS Then on Friday, actor DJ Qualls helps out with tweetmails and Craig chats with actress/comedienne Lily Tomlin.
Live Chat on Saturday Night
What's that you say?  A live chat during Craig's stand up special?  That sounds like a great idea!  We'll open the live chat room at 7:30pm ET/4:30pm PT on Saturday (one half hour before the show) and remain open for skellies to chat during and after the debut of Does This Need To Be Said.  Just watch for the Live Chat Room button on the menu bar near the top of the page.  If it's visible, the chat room is open.  See you on Saturday night!
© 2011, RSANews. All rights reserved.