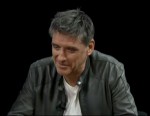 Entertainment Weekly's Ken Tucker, long a fan of the Late Late Show, includes the program in his list of the best shows of 2010, saying for Craig, "…silliness is a form of wit…"  We couldn't agree more, Ken.
Randy Kagan, Craig's opening act for the past four years, has started a new website:  RandyKagan.com which includes video clips and a new blog.
Could Jaques "Arthur" Essbag, host of the French late night show Ce Soir Avec Arthur, be profiting from his "homage" to the Late Late Show?  He's not hurting for money, having just bought a seven million dollar condo in New York City, says the New York Post.
Thanks to the RSA's @ScottishConan for spotting this:  Craig has added a new date to his 2011 live stand up comedy tour, at the Winstar Casino in Thackerville, Oklahoma along the Texas border.  The show will be on Saturday, February 5th.  He is also in Denver for four shows March 16-18.  We'll continue to update you on new tour dates as they are announced.
San Francisco's GLBT newspaper, the Bay Area Reporter names Craig its favorite late night talk show host of 2010.
TVSquad.com gets down with Michael Clarke Duncan.
Futurama Volume 5, which features Craig as a guest voice, is now available on DVD, reports Fancast.com.
CNN Entertainment mentions Craig's tribute to Doctor Who as evidence of the show's popularity.
Geoff Petersen appreciated Craig's effort at giving him a gift Wednesday night, even if he can't get them until Christmas:  Thanks, @CraigyFerg for giving me the gift that keeps on giving. Balls. // But a little awkward if he doesn't give 'em back. "Say, um, Mr F, got a date tonight. Can I borrow my balls?"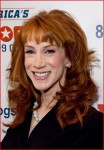 Thursday on the show, Craig welcomes comedienne Kathy Griffin and singer/songwriter Ruth Gerson.  Craig tweeted:  Watch @kathygriffin on me tonight. Then on my show.
Note:  There will be no Late Late Show on Friday, December 24th due to holiday programming on your CBS station.
The re-run fairy will visit on the week of December 27-31.  On Monday the 27th, it's the October 8th episode featuring actress Mary Lynn Raiskub and NASCAR driver Carl Edwards.  On Tuesday the 28th, it'll be the show from November 8th with actor Tom Selleck and comedian Myq Kaplan.  The on Wednesday the 29th, watch for a rebroadcast of the October 26th LLS with actor Danny DeVito, actress Brie Larson and comedian Henry Cho. On Thursday the 30th, we'll get another chance to see the November 4th show with actor Dick Van Dyke and actress Kerry Washington.  And on Friday the 31st, it's the October 28th show featuring actor Michael Caine.
New episodes resume on January 3rd.  On the guest list for early January are actress/producer Lisa Kudrow, actor Matt Braunger, actress Julie Bowen, fashion expert Carson Kressley, actor Henry Winkler, chef Paula Deen, actor Gary Sinise, actress Alex Kingston, actress Mila Kunis, comedian Geechy Guy, actress/comedienne Roseanne Barr, football analyst Joe Theismann, comedian Dave Attell, TV personality Paula Abdul, actor David Duchovny, actor/comedian Denis Leary,  comedian Maz Jobrani and actress Emily Dechanel.  We'll post specific dates for these guests as they are confirmed.
As for RSA News, we're going to take a break for the holidays to spend time with family and friends and will resume daily publication on Sunday, January 2nd.  Of course, if any important Robot Skeleton Army, Late Late Show or Craig Ferguson-related news breaks between now and then, we will update this page as soon as possible and send out Facebook wall posts and tweets to let you know what's new.
We wish everyone in the RSA and everyone you care about a very Merry Christmas and a Happy New Year.  We'll see you in 2011!
© 2010 – 2011, RSANews. All rights reserved.