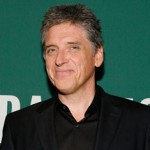 Craig was in Reading, Pennsylvania northwest of Philadelphia for a live stand up comedy performance on Tuesday night and will travel further north to Scranton, PA for a show on Wednesday evening.  Craig's opening act Randy Kagan had a great time on Tuesday night:  Reading Rocked! Who knew?
On his way from Wilmington, Delaware on Monday night, Craig stopped in Philadelphia to eat a late dinner:  At Pats in Philly for cheesesteaks. Ah touring. It's the time I enjoy late night meat. #imawareoftheinnuendo He then had lunch on Tuesday nearby before heading to the theater:  @ Marathon diner in Philly. They r playing Joy Division. If food is even half decent this is my new favorite. #iancurtisismybeiber He even took a moment to visit an important piece of American history:  http://yfrog.com/74apcpj ring a ding ding Now that's what we call a bellwether moment.
Geoff Petersen tweeted about Craig's dinnertime tweet:  @CraigyFerg stopped in Philly for some meat. Hope he brings me back something. Like some Lady Gaga apparel. Mm… Meatwear! Oh my… To which Geoff's creator, Mythbuster Grant Imahara replied:  @GeoffTheRobot Don't even think about it! I'm not cleaning rotten meat out of your servos. Geoff added:  @grantimahara My creator has spoken. No meatwear for Mr. Skelly. Curse these open-architecture servos!
Late Late Show assistant producer Andrea Wayland might not be on the tour with Craig but she's having her own adventures, as she tweeted:  I'm trying really really hard not to throw a flaming bag of poo through my sax playing neighbors window. SO.SICK.OF.SCALES! Just wait until that sax player can imitate Kenny G.
If you're planning to attend either the 2pm or 7pm show at Carnegie Hall on Saturday, tweet @Malinky2Stoatir with your seat info.  Mal will be tweeting seating charts to show where the RSA members are sitting.  And if you're planning to attend the RSA tweetup at the Carnegie Deli on 7th Avenue and 55th Street on Saturday at 4:30pm, please tweet @Colleen_Byrne who is putting together a list of attendees to get an accurate head count.  If you'd like to keep track of Twitter conversations about the show or tweetup, use the hashtag #CraigyAtCarnegie  @Colleen_Byrne reminds us that all proceeds from this month's sales at the RSA Store go to the Susan G. Komen for the Cure breast cancer research project.
The RSA's @HMSFox was one of the successful bidders in the Lollipop Theater Network auction to meet Craig backstage at Carnegie Hall on Saturday and she is generously offering to share a little of her time with Craig for your benefit!  She is asking you, her fellow roboskellies, if you have any questions you'd like her to ask Craig when they meet.  Nothing cheeky, please (he takes care of that on the show), just questions for which you'd like to hear his answers.  Send your questions directly on the tweety to @HMSFox and she'll pick the best ones.  There's no guarantee how much time she'll have with Craig but she'll do her best to ask as many questions as she can.  Limit two questions per person, please.  Thanks!
Don't forget to nominate Craig for a People's Choice award.  You can use their ballot but you'll have to write Craig in.  Otherwise, you can tweet your nomination by tweeting:  Craig Ferguson #talkshowhost #peopleschoice
Craig's sister Lynn Ferguson's one-woman show Heart and Sole opened Monday at the Stella Adler Theatre in Los Angeles for a three day run.  The final night will be Wednesday, October 20th.  If you're in the LA area, we're told the show is entertaining and captivating.  She tweeted after Monday night's show:  Lovely audience tonight. At home drinking enormous cup of tea #gettingonabit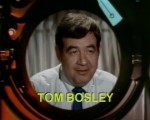 If you're about 20 years old or younger, the name Tom Bosley may not be a familiar one but he was best known to the generation before as television's favorite father figure, Howard Cunningham, on the long-running ABC series Happy Days.  Bosley died today of heart failure after battling lung cancer.  An accomplished stage, film and television actor, he won Broadway's Tony Award for best featured actor in a musical for his portrayal of New York Mayor Fiorello La Guardia in Fiorello in 1959.  Happy Days was his best known television show but he also starred as the title character in The Father Dowling Mysteries and the animated show The World of David the Gnome.  He was 83.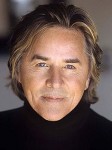 On Tuesday's Late Late Show, enjoy a rebroadcast of the August 31st show when actor Don Johnson and Craig reminisce about their days in West Hollywood and Craig chats with author Laura Lippman.  Then on Wednesday, it's the September 13th episode when Craig welcomes actor Philip Seymour Hoffman.
© 2010 – 2011, RSANews. All rights reserved.