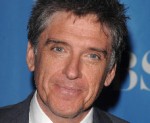 Craig Ferguson fans have been waiting ten days for a fresh new episode of the Late Late Show and now that our fearless leader has returned home to Los Angles, the time is here!  After a long road trip of stand up comedy appearances, we can't wait to see what he'll talk about in the monologue.
Randy Kagan tweeted another fun picture from the tour with the gang posing:  That guy is huge. So is Ben Franklin. http://yfrog.com/mmmqlj Randy added that he has an upcoming appearance near Chicago:  I'm headling Zanies Comedy Club in St. Charles IL. 11/10-13th. It's near Portillos! The ever-resourceful @bgrhubarb quickly found the link for tickets.
The RSA's @queenvanna wrote an updated blog post about her experience seeing Craig over the weekend.  Her flickr page has several photos of Craig on stage.  And the RSA's @HMSFox, one of the winners of the Lollipop Theater Network online auction had a chance to meet Craig backstage at Carnegie hall.  She got a nice picture of the theater and of Craig backstage as well as lots of roboskelly fan pictures on her yfrog page.
Marc Malkin from E! Online reported that Craig received standing ovations at his New York shows.
The folks over at BBC America mentioned Sir Michael Caine's upcoming appearance on the LLS on Thursday, where Caine may talk about a novel after wrapping up filming of the latest Batman film.  Publisher's Weekly mentions the appearance as well.  Caine will be doing a book signing in New York City in Tuesday at 6pm, at Barnes and Noble.
Geoff Petersen tweeted about Monday's show:  @nfl excited @craigyferg has Joe Theisman on tonight. There's a true player. And a man who knows his bones. Won't say break a leg, though! Good choice, Geoff.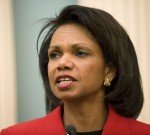 All-new episodes of the Late Late Show are back on tap for the next several weeks.  On Monday, Craig returns with former Secretary of State Condoleezza Rice and NFL quarterback turned TV sports analyst Joe Theismann.  On Tuesday, Craig talks with actor Danny Devito, actress Brie Larson and comedian Henry Cho.
Now that the Late Late Show is back from vacation and the November television ratings "sweeps" period is about to begin, guest bookings for the show are going into high gear.  Some big names are expected on the show in the coming month including Tyler Perry, Sophia Bush, Stephen Fry, Cheryl Hines, Rosie Perez, Wolfgang Puck, Stan Lee, Juliette Lewis, Ewan McGregor, Dennis Miller, Jeff Goldblum, Russell Crowe, Mark Ruffao, Matt Smith (of Dr. Who fame) and Amy Sedaris.  We publish the upcoming week's guest list every Monday, so be sure to bookmark us, subscribe to our RSS feed, buzz us up or whatever you need to do to check us out ever day.
© 2010 – 2011, RSANews. All rights reserved.