Last-Minute Guest Change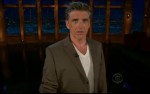 Craig Ferguson tweeted on Wednesday evening about a last-minute guest change:
Attention @annericeauthor fans! Her interview was great but long & I don't want to cut it so it's been moved to 3/19.You'll thank me later.
Along with the previously scheduled reality TV personality Carson Kressley, comedian comedian Ramin Nazer has been added to Wednesday's show.  He tweeted:
I will be on The Late Late Show with @CraigyFerg TONIGHT at 11:30PM CST on CBS.
Learning French on Twitter
The cold medication must be really kicking in for Craig Ferguson, who took to Twitter on Wednesday to delve into the intricacies of the French language: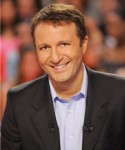 It started when Craig noticed a tweet from French talk show host Jacques "Arthur" Essbag, who tweeted: Denzel Washington est un grand acteur.
Craig responded by saying: Et Danny DeVito est un petit acteur. #learnfrenchontwitter
Arthur noticed and said:  Craig Ferguson est un très Grand animateur.
And Craig replied:  Et Arthur est un petit chou.(cabbage or pastry) #learnfrenchontwitter
Craig then noticed a tweet from a fan who asked: who is chuck norris?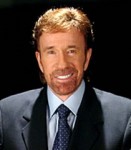 So keeping up the French theme, Craig said: Chuck Norris est un tres grand mal derrière #learnfrenchontwitter
Another fan jumped in and asked: did you just essentially say chuck morons is a huge bad ass in French? Win.  And Craig said, Oui.
But Arthur was confused and interjected:  "Un tres grand mal derrière" ? Mean nothing in french…
So Craig countered:  Chuck Norris dude. Figure it out. #learnenglishontwitter
Arthur suggested:  In french "Mal derrière" mean: "Pain in the ass"…
Then a fan came to the rescue with some help from Google:  "Chuck Norris is a very great evil behind" according to google translate. Makes perfect sense to me!  And Craig said, Voila!
Craig summarized:  Look. I'll say it in English so we're all clear – Chuck Norris is a huge evil behind who can kick your sick ass so hard it's bad. #coldmeds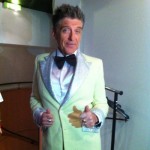 And Arthur added:  #frenchlesson.Craig est l'animateur le plus drôle il est très joli dans son costume jaune canari et ses cheveux en petard!
Which, as far as we can tell means:  "Craig is the funniest host is very nice in his canary yellow suit and firecracker hair."  So true.
Earlier in the day, Craig made a discovery and tweeted:
Just discovered my pal Lenny is THE Leonardo of Leonardo & Roberto's @gourmetblends. Best Balsamic I ever had in my mouth. #notcode #okmaybe
New Letters With Powder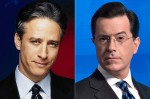 Late night comedy hosts Jon Stewart and Stephen Colbert were sent letters warning that all one hundred U.S. senators would soon receive letters containing a powder and that ten percent of them could contain dangerous substances. So far, at least three senators have received such letters, reports Boston's GlobalPost.com. The Late Late Show received a letter containing powder in 2011, which turned out to be corn starch.
Maher Gets Coverage
Comedian Bill Maher's Tuesday appearance on the show got noticed by the Huffington Post and by dailycall.com, which reported on his remarks about the Republican field of presidential candidates.
West Coast Tour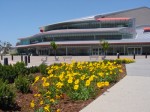 California is already buzzing about Craig's upcoming west coast tour, which includes a stop in San Luis Obispo on April 24th. Tickets for that show go on sale Friday. Meanwhile, tickets for Craig's two shows on April 27th in Portland, OR go on sale Wednesday at 2pm ET/11am PT. You can see all of the latest information on our Live Comedy Tour page.


Brave Poster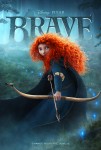 The folks at Disney/Pixar have released a new poster for the animated feature film Brave, which hits theaters on June 22nd and includes Craig as the voice of Lord MacIntosh. ComingSoon.net was among the first to report on the new poster.
Wednesday on the Late Late Show, watch for reality TV personality Carson Kressley, and last-minute addition, comedian Ramin Nazer. On Thursday, Craig chats with actress Malin Akerman and author Jon Ronson.



Guest Update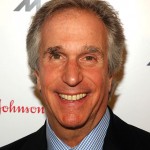 Along with Wednesday night's changes, the Late Late Show confirmed guest list has been updated through March 2nd, including: Henry Winkler, Dennis Miller, The Light Brigade, Joel McHale, Ted Alexandro, Susan Sarandon, Raquel Welch, Carl Edwards, Elizabeth Banks, Chris O'Dowd and Kristin Davis. You can see the latest listings on our Guests page.
© 2012, RSANews. All rights reserved.