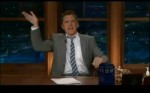 An all new, fresh bunch of Craigy goodness is headed our way, complete with a monologue, some tweets and emails, guests and a chance to find out what we learned on the show after watching an animated cat do something silly.  Does network television get any better than this?
And isn't about time for Craig to host another awards show?  He hosted the People's Choice Awards back in 2006.  His opening monologue was great; filled with some personal stories about being a celebrity in Hollywood!  And this year, could Craig be nominated for a People's Choice Award himself?
We were finally able to track down the folks at the People's Choice Awards to clarify how the voting process works.  If you're like us, you noticed the website wasn't exactly clear, and it and it turned out to be pretty complicated:
What happened first: From Sep 20 – Oct 1, fans could vote on what new categories they wanted to add.  Several were added, including ones like "sexiest TV doctor" (ladies, who votes for Hugh Laurie for that one?).
What happened next: From Oct 18 – Oct 29, fans could vote on who should be nominated for the award.  Two things happened there:


In the "Talk Show Host" category, PCA officials told us Craig Ferguson and Jimmy Fallon were not included because they didn't have sufficient television ratings… the hosts (or group of hosts of a single show) listed were the top twelve by rating.  Conan O'Brien was on the list, perhaps because of his Tonight Show ratings before being released by NBC because his new show on TBS hadn't yet started; and
Many media outlets thought that the fan nominating timeline ran through November 9th because that was the only other date mentioned on the site.  We did too, based on the available information and we regret the error.. nominating ended on Oct 29.


What happens now: Beginning Tuesday, November 9th and running until Tuesday, December 7th, fans can vote from among the five nominees (finalists) in each category.  The winners will be announced on the live awards show on CBS on January 5th.
We will watch the PCA website to see if Craig makes the top five and we'll let you know.  If he does, the RSA can make a strong effort to vote, if he doesn't… he already has a Peabody Award.  Take that, awards show people!
UPDATE 10:00am PT:  Craig was not among the top five nominees for Favorite Talk Show Host in the People's Choice Awards.  Due to PCA minimum requirements, neither Craig nor Jimmy Fallon were listed on the nominations ballot, which meant it would have taken a massive write-in vote to crack the top five.  Those nominated included Chelsea Handler, Conan O"Brien, Ellen Degeneres, George Lopez and Oprah Winfrey.
We'd guess that since Conan's new show is generating a lot of excitement and because this is Oprah's last season, those two may have the best chance this year.  The People's Choice Award winners will be unveiled at the awards ceremony on January 5th.
ooo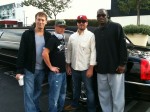 Craig was doing live stand up in San Diego and Riverside, CA over the weekend.  Opening act and backstage photographer Randy Kagan sent us some snaps:  Chris pimpin. http://yfrog.com/56co2tj Waiting for the boss. http://yfrog.com/eabzubj Me at the Fox Theatre in Riverside Ca. http://yfrog.com/evpsnsj Me and my Grandma puddin. http://yfrog.com/go84ipj Randy himself appears near Chicago this week.
The RSA's own @SariesWick attended Craig's show in Riverside on Saturday night.  Just like she did in New York last month, she had the chance to take pictures of Craig on stage.  We've included some of them here, with many thanks to Sara.
Craig 1 Craig 2 Craig 3 Craig 4 Craig 5 Craig 6 Craig 7 Craig 8 Craig 9 Craig 10 Craig 11 Craig 12 Craig 13 Craig 14 Craig 15 Craig 16 Craig 17 And if you're in the mood for even more Craig pictures, Sara's Plixi page has many more.
[slideshow=custom1]
Geoff Petersen has been asking for viewer suggestions for new ways to introduce tweetmails:  Things for a Robot Skelly Sidekick 2 do on a Sat pm. Come up w/ some fun ways to intro Tweetmails when @craigyferg sez What time is it, G P? And apparently, he likes what he has seen so far:  My Tweeps are coming up w/ suggestions. Some delish enuf to use… Oh my!!! If you have a suggestion, tweet it directly to @GeoffTheRobot.  On Friday Geoff had a good time:  @grantimahara was just here in the @craigyferg studio . He measured my inseam and tightened my nuts! Best damn checkup of my life!! On Sunday he relaxed:  Ideal Sunday nite. Sherlock and tweet dreams of tomorrow's @craigyferg show with hunkalicious Mr Tom Selleck. Say it with me: Oh my… And Monday, he was feeling good:  This studio is freezing. My nuts are cold, my teeth are chattering, and my bones are shaking. Best damn weekend of my life!
LLS assistant producer Andrea Wayland is having a fun Tuesday night:  Tonight I'm gonna rock my socks off tonight at the Florence & the Machine show. Anyone else?
ooo
Craig appeared on the CBS daytime show The Talk Monday.  Craig's assistant Rebecca Tucker sent a photo:  Backstage at The Talk. http://twitpic.com/3549tq Perhaps the monitor in the green room?
The RSA's General @Malinky2Stoatir was on the spot as always and posted the clip:
Video courtesy: TVsCraigFerguson

As we have reported, Craig is taping a new stand up special based on his live tour when he appears in Nashville on November 20th.  He tweeted this:  To those who asked : yes I am shooting a new stand up special in Nashville on Nov 20. To those who didn't ask: I refuse to answer. Thanks, Craig!  We're told that a few tickets for each of the two shows are still available.
ooo
The field of late night shows grew one larger Monday night, as Conan O'Brien debuted his new show on TBS, which some say could have an impact on cable as well as evening viewing habits… while others say… maybe not.
Last week, the Toronto Sun asked which late night host you liked the most.  Although most the comments on that November 3rd article seemed to be about Craig, the Sun really wanted to write an article about Conan O'Brien's new show and how great Johnny Carson was… so they did.  National Public Radio also asked for tweets about favorite late night hosts over the weekend and many roboskellies put in a good word for our fearless leader.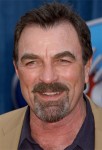 On Monday's Late Late Show, Craig welcomes actor Tom Selleck and comedian Myq Kaplan.  On Tuesday, actress Cheryl Hines and chef Wolfgang Puck will be Craig's guests.
Friday's guest list is in flux.  Will it be the previously rumored Ewan McGregor?  Will it be Dancing With The Stars judge Carrie Ann Inaba and/or actor Billy Gardell, who is also listed as a guest in the studio for a taping this week?  We'll pass it on as soon as we know.
© 2010 – 2011, RSANews. All rights reserved.