It's been another crazy busy day with lots of Craig and Late Late Show news!  CF  brought down the house at the Direct Marketing Association's award ceremony in San Francisco Tuesday night, where he not only performed but hosted.  The RSA's @Colleen_Byrne scoured the interwebs and found several pictures taken by attendees:  http://ow.ly/i/4wgi http://yfrog.com/47wbyj http://twitpic.com/2x65ei http://twitpic.com/2x64xd http://yfrog.com/n3f6afj http://ow.ly/i/4wgW http://ow.ly/i/4whF http://ow.ly/i/4wek http://ow.ly/i/4wfN She also found a blogged review of the performance by DMA attendee Beth Negus.  Thanks to Colleen, @SexyCraigyFerg and @bgrubarb for posting photo links.
Thanks also to @SecretNakedHobo for finding another nice bit of news about Craig:  The entertainment industry trade newspaper Variety reports that Craig is working on a project where he would be one of the executive producers (not actors) for a new sitcom.  Note:  The website may require registrati0n to view the article.  If you'd rather not register, here's the sorta complicated inside TV business:   The article essentially says Craig is helping to develop a half-hour prime time show called Roz about a single mother supporting her extended family.  Craig would be a co-executive producer along with experienced television writer Yvette Lee Bowser (from Half and Half and For Your Love) and longtime WB network executive Tracey Pakosta, who is Craig's partner in his production company, Green Mountain West.  GMW has already produced Craig's Wee Bit o' Revolution comedy special and a special for his friend, comic Matt Baetz.  While it's not certain that the new show will be picked up, Craig's company has a deal with CBS that gives them the first chance to accept or pass on the show.  We'll keep you posted.
Meanwhile, @bghrubarb found a great article on Scranton, Pennsylvania's TheWeekender.com about Craig.  Thank you to all of our contributors who make the RSA News better every day!
Rochester, New York is buzzing about Craig's appearance on Friday as part of the homecoming festivities for the Rochester Institute of Technology.  The Rochester City Newspaper and the Henrietta Post have stories.
Earlier this evening, Geoff Petersen's voice, Josh Robert Thompson, tweeted:  At CBS, screening @GeoffTheRobot's new red carpet vid & layin' down fresh robo tracks. #RSA So perhaps we'll get a chance to see the video from Monday night's premiere of Red on the show tonight.  Red opens Friday across the country.  And Geoff is feeling good now that Toby Keith and Trace Adkins are out of the building:  Mr Toby Keith shot me a look 2nite that made my bones rattle. Sooo glad not to be a pile of powder on the floor now. And Trace Adkins did the same chillin' look tonight. What is it w cowboys & skeletons???  Trace wouldn't kick my Badonkadonk, now… Would he?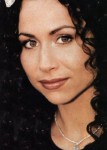 Wednesday on the Late Late Show, Craig talks with actress Minnie Driver and Drew Carey Show alum, actor Diedrich Bader.  On Thursday, the aforementioned Drew Carey, former star of his eponymous sitcom and now host of The Price is Right, appears on the show, along with actress Jenny Wade.  Comedian Henry Cho was bumped for time on Monday night.  We'll let you know when he'll return.  Also, comedienne Wendy Leibman tweeted that she was taping an appearance for the show:  OK. Getting up and dressed so I can tape The Late Show with Craig Ferguson (to be aired at a later date)! I will keep you posted. xow  I am going to tape The Craig Ferguson show and I have the flu. But at least I'm not stuck in a mine for two months. We'll let you know when she is scheduled.  Finally, we told you about a month ago that Craig's friend Stephen Fry was planning to return to the Late Late Show in November.  It appears he has been scheduled for a taping on November 3rd.  We'll let you know when the air date is confirmed.
© 2010 – 2011, RSANews. All rights reserved.