Sandra the Rhino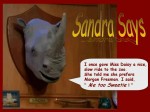 The "something weird" Craig Ferguson and LLS producer Michael Naidus tweeted about Monday night turned out to be Sandra the Rhino (made of kittens and mounted above the fireplace behind Geoff) talking! The RSA's @hoborobot anticipated that Sandra might speak, creating an image last week.  On Monday, Craig tweeted:
Mixed reaction to Sandra the talking rhino who made her debut on the show last night. Some like, some hate. I agree #notsure
Craig will probably keep experimenting to see what happens. We have not heard which actress is providing Sandra's voice.
Remembering September 11th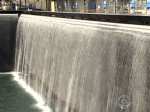 Craig also tweeted a reminder of the events of September 11th, 2001.
I hate this bloody day #remember
Win Craig Tickets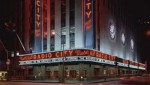 Radio City Music Hall has started a contest where you can win a pair of tickets to see Craig perform his live stand up comedy show in New York City on October 6th. To enter, you must text the word LAUGH to 46737 between now and noon ET on September 25th. Regular text messaging rates apply. There is an alternate way to enter, explained in the contest rules. You MUST be a US citizen living in one of the 50 states to enter.
Note: We have no connection to this contest and assume no responsibility for its rules or results. We're just passing along the information in case you want to enter.
Don't Say His Name On Stage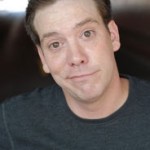 The Late Late Show managed to squeeze in a previously unannounced comedian on Monday's show, in the form of Brooks McBeth, who has opened for Joel McHale on his national comedy tour.
Keeping it Real
Is the audience faking it, or is it the real thing?
Video courtesy: HoppyNinja

Tonight's Guests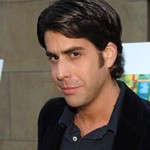 Tuesday on the Late Late Show, Craig's guests are actor Adam Goldberg and actress Alison Becker. On Wednesday, Craig chats with actress Heather Graham and journalist Joel Stein.




Guest Update
Several more names have been added to the list of guests invited for future tapings, including Ginnifer Goodwin, Nina Conti, Michael C. Hall, Martha Plimpton and Roseanne Barr.  See all of the current listings on our Guests page.
© 2012, RSANews. All rights reserved.