A Scotland Recap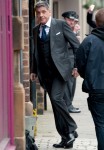 The A.V. Club has a complete review of the Late Late Show in Scotland. The Arbroath Herald has high hopes for a tourism boost following the show's attention to the town's sights.
Thanking CBS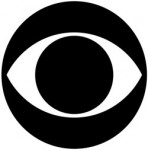 The RSA's @Colleen_Byrne reminds us that now would be a great time to tell CBS that we appreciate that they helped make it possible for Craig to take the show to Scotland for a week. Here is a link to the CBS viewer comment page, where you can pass along your thanks.
A Skelly at Paley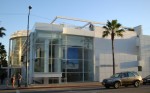 The RSA's @greyblue_eyes was in the audience at the Paley Center last Thursday when Craig was on hand to preview Monday's episode of the Late Late Show in Scotland. With the help of a friend, she was able to spend a little time in the press line and ask Craig some questions. Thanks to her for a fun story!
May Birthdays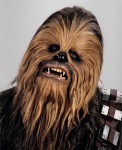 Saturday, May 19th is the birthday of civil rights activist Malcolm X, writer Nora Ephron, actor Peter Mayhew (Chewbacca from Star Wars) and professional wrestler/actor Andre the Giant.  For a chuckle,  check out 18 dogs that look like Chewbacca.  Our favorite is the first one.  Sunday, May 20th is the birthday of actor James Stewart, singer Cher, guitarist Jane Wiedlin and actor Bronson Pinchot. Take a listen to one of the biggest hit songs Jane wrote, "Our Lips Are Sealed." It was the tune that propelled Wiedlin and her bandmates from the L.A. punk scene onto the charts as the new wave band the Go-Go's in 1981.
Video courtesy: emimusic

© 2012, RSANews. All rights reserved.