A Scotland Recap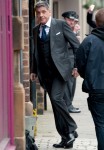 The A.V. Club has a complete review of the Late Late Show in Scotland. The Arbroath Herald has high hopes for a tourism boost following the show's attention to the town's sights.
Thanking CBS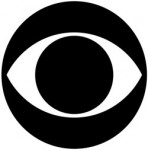 The RSA's @Colleen_Byrne reminds us that now would be a great time to tell CBS that we appreciate that they helped make it possible for Craig to take the show to Scotland for a week. Here is a link to the CBS viewer comment page, where you can pass along your thanks.
A Skelly at Paley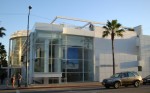 The RSA's @greyblue_eyes was in the audience at the Paley Center last Thursday when Craig was on hand to preview Monday's episode of the Late Late Show in Scotland. With the help of a friend, she was able to spend a little time in the press line and ask Craig some questions. Thanks to her for a fun story!
Craig at the Paley Center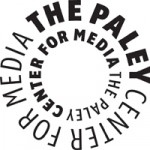 My friend Lisa (@
LAEditor
), who works at LA Weekly, contacted me a couple weeks ago when the Paley Center event was announced and asked if I'd like to come visit – she's a member of the Paley Center, and a journalist, so getting tickets was easy for her. Within minutes, I had booked a flight from Tampa, and also gotten tickets to a LLS taping the day before, where we ran into a few other Roboskellies, including @
colleen_byrne
.
It was the first time I'd ever seen a television taping, and it was a little odd to see the goings on. (This was the episode where they came up with the "That sounds dirty!" catchphrase.)
Because Craig plays to the camera and the audience at home so much (which is one of the endearing parts of the show), it feels more distant when you're actually there, than when you're watching at home. If you ever attend a taping, I'd recommend trying to sit on the sides, rather than in the middle, so your view isn't blocked by the camera.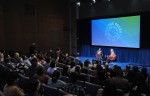 The next night, thanks to Lisa, I got into the press line before the Paley event, while the preview was showing in the theater. There were 3 other reporters and a couple of photographers.
Many of the questions that were asked he had answered on some of the talk shows that week, or he covered again in the Q&A, but here are a few I asked that I haven't seen elsewhere (to my knowledge).
It's just a quick summary, paraphrasing, as I didn't get it recorded word for word, but he chatted with me for maybe 3-4 minutes or so, one on one, face to face over the velvet rope. And yes, his eyes are really that blue.
Me: After doing the show in Paris, and now Scotland, where do you think you'll take it next?
CF: Not sure, we haven't really thought that far ahead. (he pauses, thinking)
Me: Canberra, perhaps?
CF: (laughing) FUCK NO! Maybe somewhere in the South. I really enjoy doing shows there, love the audience response down south.
Me: What do you think your career would have been like if you hadn't come to America?
CF: Who can say, really? I'd probably be doing something similar. I've got a good friend over in Scotland with a radio show, so maybe I'd be doing something like I do here, but on the radio.
Me: How are things progressing with Ghosts of Belfast? (Craig has the movie rights of this novel by Stuart Neville)
CF: (raises eyebrows, perhaps surprised that I was asking about this) It's going great, thanks. The screenplay is already done, and we'll probably start production later this year.
After the questions and some more photos, we were then ushered into the press section in the back row of the theater, and I quickly realized we were sitting behind Michael Naidus and Josh Robert Thompson. After the screening I congratulated them both, as I think it was even better than the Paris shows.  David Sedaris steals the show!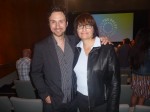 I chatted with Josh for a bit, explaining that thanks to his and Craig's hijinks, I'm happily distracted on the treadmill every morning, approaching 800 days in a row now. I got a picture with Josh http://twitpic.com/9kuac6 and then went down to the stage where Craig was.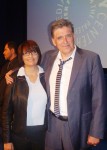 He had filmed two episodes that day, done the press line and Q&A, and by now it was maybe 9:15 or 9:30. He must have been tired, but the only sign of that was how much further he loosened his tie. He graciously engaged with the fans, signed autographs, and posed for pictures, including one with me. http://twitpic.com/9kuc6v
I wasn't sure what to expect of this night, and I certainly wasn't expecting to have conversations with Michael, Josh, and Craig, nor that they'd seem so normal and down to earth. It certainly was a memorable couple days, and I'm going to have to pay back my friend Lisa big time!
***
Meanwhile, @greyblue_eyes' friend @LAEditor wrote her piece about Craig's Paley Center appearance, which you can read here at LA Weekly.

May Birthdays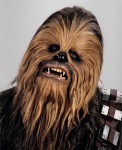 Saturday, May 19th is the birthday of civil rights activist Malcolm X, writer Nora Ephron, actor Peter Mayhew (Chewbacca from Star Wars) and professional wrestler/actor Andre the Giant.  For a chuckle,  check out 18 dogs that look like Chewbacca.  Our favorite is the first one.  Sunday, May 20th is the birthday of actor James Stewart, singer Cher, guitarist Jane Wiedlin and actor Bronson Pinchot. Take a listen to one of the biggest hit songs Jane wrote, "Our Lips Are Sealed." It was the tune that propelled Wiedlin and her bandmates from the L.A. punk scene onto the charts as the new wave band the Go-Go's in 1981.
Video courtesy: emimusic

© 2012, RSANews. All rights reserved.