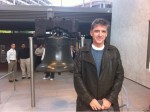 Craig is enjoying his time off, watching a little television, including the show featuring past and future LLS guest Ariel Tweto:  Watched DVR'd Flying Wild Alaska season finale. Teared up. #oneofthemanyreasonsimtoomuchofapussytobeabushpilot.
More good news for Craig's fans in the northwest.  Another date has been added to Craig's 2011 stand up comedy tour, this time in Seattle.  Tickets go on sale this Saturday.  Check out the complete list of tour venues on our Live Comedy Tour page.

Tom O'Neil, blogging for the Los Angeles Times, runs down a long list of possible hosts for the next Emmy Awards telecast and includes Craig Ferguson as an outside possibility… although it's likely a Fox celeb will get the nod.  Also, Craig has said many times he is not a fan of awards shows, whether hosting, attending or even watching.
Canada's MacLeans magazine talks about how Conan O'Brien's show is a traditionalist's alternative on cable and not as experimental as Jimmy Fallon or Craig Ferguson's shows can be.
The Humane Society's Genesis Award for best feature film went to How To Train Your Dragon last Saturday night, as TheWrap.com reports.
By popular demand, here's another track from Craig's days with the rock back "Exposure" called "Video Eyes". Thanks again to @SexyCraigFerg for finding this rare cut:
Video courtesy: singingfan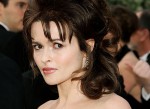 Tuesday's Late Late Show is an encore presentation from January 28th with actress Helena Bonham Carter and music by Larry Gatlin & The Gatlin Brothers.  Wednesday, Craig chats with The Big Bang Theory actor Jim Parsons in a show first broadcast on February 2nd.
© 2011, RSANews. All rights reserved.