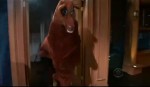 Secretariat's road trip to New York continues on the Late Late Show as Craig posts more preview clips on Twitter:  http://twitvid.com/N3TJN – The first rule of Horse Club…  http://twitvid.com/DQA0Q – Hoof pimpin' Where will our favorite horse show up next?  Watch the Late Late Show and find out! In case you missed Craig's Ford "commercial" and the Horse Club "doorbell" trailer in Tuesday night's show, enjoy them here thanks to the RSA's General @Malinky2Stoatir.  As a bonus, we learn what a "Jeremy" is in Australia during the tweetmails.
Video courtesy: TVsCraigFerguson

Geoff Petersen is enjoying the essence of Craig:  One more thing to like about @CraigyFerg. Ever since that Ford Explorer commercial he's got that New Car Smell. Love ittt!!
The RSA's @Kate_Bastow reminds us that we can rate Craig in the Huffington Post's poll for the funniest person of the decade.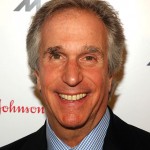 Wednesday on the Late Late Show, Craig welcomes back actor/author Henry Winkler and chef Paula Deen.  On Thursday, watch for actor Gary Sinise and Doctor Who actress Alex Kingston… and don't forget, on Thursday will be the Doctor Who musical number!
© 2011, RSANews. All rights reserved.