Calling All Shark Fans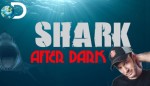 The Discovery Channel's annual Shark Week kicks off August 4th. As we reported last week, a new addition this year will be a late night talk show with a shark theme, where each night's shark-related shows will be discussed. It's called Shark After Dark, be hosted by comedian Josh Wolf and executive produced by shark fan Craig Ferguson.
Bagpuss Celebrated

On the show last week, Craig mentioned a character from a show in the UK called Bagpuss. The beloved show ran for only 13 episodes but is considered one of the gems of British children's television. The RSA's @hoborobot came up with a poster about the show's striped star.
Keepin' It Real
In a monologue from 2005, Craig talks about reality television.
Video courtesy: ParanoidFellow

© 2013, RSANews. All rights reserved.