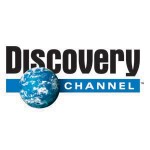 Discovery Channel's Shark Week broke its own viewership record, according to Spinoff Online.
Here's a good sign that Discovery will continue having Shark Weeks for the foreseeable future: This year's celebration of the large-mouthed killers was the most successful one ever.  This year's Shark Week was the 23rd annual marathon of special programming devoted to the underwater predators, and yet it still managed to set a ratings record for the Discovery Channel, with 30.8 million people tuning in, breaking 2008?s previous record of 29.1 million. Clearly, hiring Craig Ferguson to host an hour-long special for the week was the right idea.
Could it be the influence of Craig's robot skeleton army? We'd like to think so.
Our friends at TVSquad.com took notice of Craig mocking Jay Leno's "Jaywalking" segment.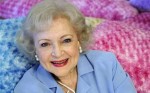 Tonight on the Late Late Show, the irreplaceable Betty White returns for a comedy sketch, plus Craig talks with actress Maggie Gyllenhaal and enjoys the music of alternative rocker Julie Gribble.
© 2010 – 2011, RSANews. All rights reserved.