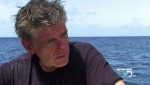 The big night is here!  Craig's special hour of Shark Week on the Discovery Channel debuts at 10pm ET (check local listings for the time in your region).  As you've seen from the previews, promos and still photographs from the past few weeks, Craig will be swimming with Caribbean reef sharks and giving us a great up-close look at their sharky goodness.  Craig tweeted earlier today:  My shark week special airs tonight on @discovery 10pm. Big ups to my bitey homies neath the waves. Swim on you crazy diamonds
The website tvbythenumbers reports that lots of people are watching Shark Week.  Meanwhile, tonic.com tells us why they love Shark Week.
Craig also expressed some thoughts today on comedy and audience reactions:  Last night I trashed evolutionary theory I've changed my mind. It exists, but not in literal minded didactics who can't take a fucking joke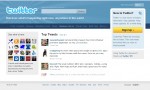 It seems plenty of people can take a joke. Craig's tweets are once again making Twitter's top tweets section of their home page.  Thanks to RSA members @KatrinaRSA and @Fanny57 for sending us screen grabs when it happened.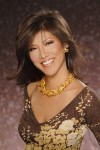 With all of the shark frenzy going on, don't forget about the Late Late Show!  Tonight's guests are Big Brother host Julie Chen and comedian Paula Poundstone.
© 2010 – 2011, RSANews. All rights reserved.