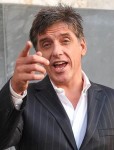 Craig Ferguson's robot skeleton army is numerous and strong but the lofty heights of Twitter are still some distance away.  Britney Spears has been displaced by Lady Gaga as the most followed Twitter user. The Christian Science Monitor explains in today's edition, which mentions Craig briefly.
LLS assistant producer Andrea Wayland is enjoying some time in Hawaii, as evidenced by her tweet:  i have no idea what timezone i'm in. She may not know what time it is but she knows where she is, tweeting pics from her scuba dive:  Diving in Maui!! http://yfrog.com/n4jx5px
In case you were thinking about buying a snake mug like the one Craig has on his desk, you might want to take the advice of the RSA's @RaginaPhalange, who tweeted:  I ordered my snake mug from Albuquerque Rattlesmake Museum Gift Shop & only paid $19.95 compaid to $35+ on ebay. #RSA The museum doesn't have an online giftshop with a shopping cart but it does have a giftshop page on their website with a phone number you can call to order.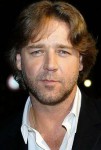 Last night's scheduled guests were Willie Nelson and Ellie Kemper but our friends at CBS pulled a fast one and the show turned out to be an encore presentation with Tim Allen.  In case you want to see Willie and Ellie again, the RSA's General @Malinky2Stoatir posted the episode for your enjoyment.  Will tonight's planned May 10th episode with actor Russell Crowe and music by Wilco show up at 11:35pm (or the time in your region)?  You'll have to tune in to find out.
© 2010 – 2011, RSANews. All rights reserved.