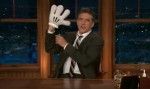 The folks at EpixHD are tweeting:  Ok Skellies! 5 days and @CraigyFerg comes to EPIX. Lookout for some trivia about the man himself, and see if you're a TRUE fan. They asked their first trivia question earlier on Monday:  Big hair, bigger 'tude: What was the name of @CraigyFerg's punk-parodying, stand-up comedy alter ego? Then they congratulated the winners:  Answer: Bing Hitler! Kudos to @Caroline9599 @HMSFox @lafemmechiquita @bgrhubarb @Deemadine @DariaBilowus You're #TrueFans #CraigyFergTrivia And they finished with a reminder:  To get the deets on your blue-eyed boy, follow our Craig Ferguson Trivia Q&A with this hashtag: #CraigyFergTrivia Expect a new trivia question each day this week, leading up to the debut of the special on Saturday night.
Craig himself tweeted a reminder as well:  Catch the premiere of my new special "Does This Need To Be Said?" Feb 19th on @EpixHD
Remember, you can see the special at 8pm ET Saturday, February 19th on Epix, the premium cable channel.  If you don't have Epix on your cable system, you can see the special on EpixHD.com.  There is a monthly fee for EpixHD but thanks to the folks at Epix, Craig's fans can get a 14-day free trial, just in time to see the special.
And all this week, we'll be showing preview videos with behind the scenes interviews and clips from the show.
Video courtesy: EPIXHD

Craig also tweeted a link to Geoff Petersen's builder Grant Imahara on Monday:  "@grantimahara: 9 Robots Who Probably Won't Take Over the World (But Could If They Wanted To) http://t.co/a5aO3iU" Threat level 7? Fools! In the article, Geoff Petersen ranks highly among the robots who might take over the world.  And the author wonders about the fate of the Robot Skeleton Army, too.  Watch out!
Craig's assistant Rebecca Tucker had some fun tweeting about an intern: Never has there been a bigger ass kissing late late show intern than @TypicalChazz. http://twitpic.com/3zxdji LLS assistant producer Andrea Wayland added:  we're going to have to take turns sleeping with the Teddy. Save some candy for us!
The newest episode of Randy Kagan's podcast is now available:  Episode 2 at http://podcast.randykagan.com
The final remaining original cast member of How To Train Your Dragon who hadn't yet agreed to return for the sequel has signed on. Several media outlets including ScreenCrave.com are reporting that Gerard Butler will join the rest of the cast, including Craig, for the new film. As we've reported here, part 2 is due out in late 2012 or early 2013 and the director has said plans are coming together for a third part to be made later.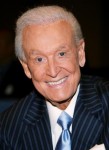 Monday on the Late Late Show, Craig's first guest will be retired The Price Is Right host Bob Barker, who is the subject of rumors by several wrestling bloggers, that he might be the host of WrestleMania 27.  We may find out tonight.  Craig will also chat with actress Melissa Rauch from The Big Bang Theory .  There's no word on her relationship to the world of professional wrestling.  Then on Tuesday, Craig welcomes actor William Shatner and actress Gillian Jacobs.  We hope everyone had a good Valentine's Day!
© 2011, RSANews. All rights reserved.