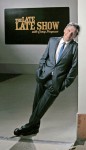 It's a great day for America and for the British folk/pop/alternative rock band Stackridge.  More than 40 years after they first began performing, they make their American television debut Monday night on the Late Late Show.  They tweeted late Sunday:  After waiting for 5 months since we were in Hollywood can hardly believe that in just over 24 hours time we will be on CBS TV in the USA !
Bones producer Hart Hanson wants Geoff Petersen on his show:  The exact moment when @craigyferg mentions Bones and Bones Power. Should we book Geoff? http://twitpic.com/49byiu
Psst!  Hey Tulsa!  Tickets for Craig's April stand up show at the Hard Rock Casino go on sale this Thursday… details are on our Live Comedy Tour page.  Meanwhile, Californians can see Craig and benefit charity at the same time:  The Boys & Girls Clubs of Monterey County hold an annual fundraising auction each year called "Comics for Kids".  This time, Craig will be the feature entertainer at the event on April 16th.  Thanks to the RSA's @SariesWick for sending us the link.
Comic book legend Stan Lee is reassuring some of his restless fans that his brief feud with Craig is long over:  For example, many ask if CraigyFerg is our #1 foe! I say thee "Nay." T'was but a fun feud. Thy leader is a fan of yon smiling Scot
Yahoo Travel is calling Glasgow one of the world's most underrated cities, citing its music scene as a reason to visit.
We're in a mood to dance, so we called on Saffron Burrows to help: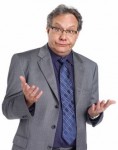 Monday on the Late Late Show, Craig welcomes back comedian Lewis Black, and we'll see the American television debut of the band Stackridge.  On Tuesday, Craig chats with entrepreneur Martha Stewart.
© 2011, RSANews. All rights reserved.