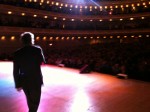 Craig Ferguson's newest stand up comedy special, Does This Need to be Said? will be available to cable and satellite audiences on the Epix premium channel and online at EpixHD.com on Saturday, February 19th and will be available through Netflix on or about May 21st. Epix, which recorded Craig's performances in Nashville back on November 20th, made the announcement Thursday morning.
Epix.com is offering a free trial to see what their service is like, for an Eddie Izzard stand up special on January 15th.
The crew at Epix took some behind the scenes photos while setting up to record the special. There are no Craig pictures on the page but it's interesting to see the work they do. Epix also recorded some fan interviews that we're told will be shown between now and the release of the special.
**UPDATED**: The first preview video complete with an interview of Craig and of RSA members was posted today and can be found here.  As more are released, we'll keep you posted!
If you're not familiar with Epix, it is a premium movie channel, similar to HBO, Cinemax, Showtime, Starz, etc. and also has an on-demand feature.  The channel offers films from Paramount, MGM and Lionsgate Entertainment, which are its joint owners.  It is currently available on Dish Network, Charter Cable, Mediacom, Cox Cable and the Verizon FiOS service.  According to Wikipedia, DirectTV, Comcast and Cablevision have said the have no plans to carry the channel and negotiations are ongoing with several other cable providers such as US Cable, TimeWarmer and AT&T's U-Verse service. Netflix subscribers can see Epix programs 90 days after their premiere on Epix.  EpixHD.com streams the Epix east coast feed for paid subscribers.
ooo
Due to coverage of the President's speech in Arizona, the Late Late Show will be delayed approximately 20 minutes in the Eastern and Central time zones Wednesday night.  The Mountain and Pacific zones should remain on schedule.
On the subject of bonding over a TV show, we think the RSA's @FefyPinkRSA got it right: @CraigyFerg the #RSA is the best example of bonding over a TV show. Thank you, Craig, we love you 🙂 Couldn't have said it better ourselves.
The RSA's @awkWRDpaws noticed something on Tuesday's Late Late Show:  Last nite we learned the 2nd Rule of Horse Club = you no up, you no horse Yeah, Paula Abdul… you're a dancer!  Gotta dance.  Now… we're wondering what the third rule might be.
Drew Carey will be hosting a new improvisational comedy show starting in March on the Game Show Network, according to About.com.
Britain's Sun newspaper picked up on Roseanne Barr's revelation that Dolly Parton has tats (We said "tats"!).
CBS announced today that The Big Bang Theory has been renewed for three more seasons.  LLS producer Michael Naidus was happy to hear it:  Three more years of "The Big Bang Theory" … this is the best TV news since they pulled Hasselhoff's reality show after two episodes.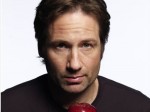 On Wednesday's Late Late Show, actor David Duchovny, and just-retired supernanny Jo Frost are Craig's guests.  Perhaps Jo will have some last-minute advice for a certain soon-to-be father for the second time.  Then on Thursday, will actor/comedian Denis Leary be wearing a dress?  We'll have to wait and see.  Plus, comedian Kathleen Madigan will join Craig.
© 2011, RSANews. All rights reserved.