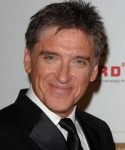 We're just a couple dozen days away from the premiere of Craig Ferguson's new stand up comedy special, Does This Need To Be Said, which debuts on the EPIX premium cable channel and EpixHD.com at 8pm Eastern Time on February 19th. Those who don't have EPIX on their cable system can become members of EpixHD.com for a fee or take advantage of a free 14-day trial offer. We're told that new previews are being edited and should be posted soon and additional tour dates for 2011 are in the works. We'll keep you posted.
Does it get any better than Craig and Betty?  They're hard to top.
Video courtesy: TVSquad.com

Back in 2009, Entertainment Weekly talked with Craig about his autobiography and about showing his scars, literally and figuratively.
Geoff Petersen hasn't tweeted in three weeks.  Balls.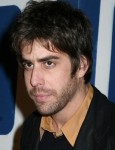 On Thursday's Late Late Show, Craig talks with actor Adam Goldberg and at last, the oft-bumped actress Shannon Woodward. Sexuality therapist Dr. Ruth Westheimer will be rescheduled.  Then on Friday, Craig interviews actress Helena Bonham Carter, and we'll see a performance by Larry Gatlin and the Gatlin Brothers.
© 2011, RSANews. All rights reserved.