Two Years on the Tweety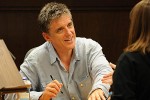 February 8th marks the second anniversary of the day Craig Ferguson joined Twitter as @CraigyFerg and began to assemble his Robot Skeleton Army. In that two years, Craig has gained more than a million followers, to whom he tweets regularly and hilariously. That puts him in the top 600 Twitter users in the world. Among the many celebrity tweeters out there, Craig is one of best because he has found a way to make a thoughtful, personal connection with fans. Within 140 characters, he can make us laugh and gives fans a way to thank him for all of the great work he does. Happy Twitter-versary, Craig!
Stories From The Tour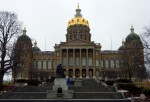 If you follow the RSA's @bgrhubarb, tweeter of all things Craig-related, you know that she had a chance to follow Craig to two of his tour stops in January, visiting Nashville and Des Moines. She wrote a wonderfully detailed article about her experiences, complete with lots of links and fantastic photos. Grab a cup of your favorite beverage, sit back and enjoy. Our thanks to @bgrhubarb for sending us the link. And remember, if you (yes you, loyal Craig fan) have a Craig-related story to tell that the rest of the Robot Skeleton Army would enjoy, please let us know. We're always happy to share!
Kansas Appreciation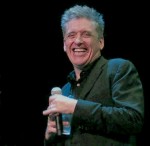 The review of Craig's January performance in Wichita, Kansas was short and sweet in the Wichita Eagle newspaper.
Can't Stop Wendy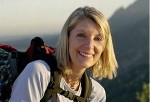 You may remember a guest Craig brought on the show last year, named Wendy Booker. The author and adventurer has multiple sclerosis and has made it her mission to show that people with MS can do amazing things. When she last spoke with Craig, she had completed a trip to the North Pole, bringing Craig's Australian souvenir kangaroo "equipment" along for the ride. Booker has recently completed a trip to the South Pole as well, and will be crossing Greenland later this spring. And on her blog, she just announced that she is training to run the 1,000-mile Iditarod Sled Dog Marathon in Alaska in 2014. Go Wendy!
In Jeopardy
Craig introduces us to Nigel, the arch-nemesis of Jeopardy champ Ken Jennings.
Video courtesy: RoQu3tO

Tonight's Guests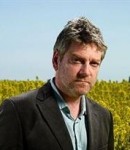 Tuesday on the Late Late Show, Craig sits down with actor Kenneth Branagh. On Wednesday, we'll see actress Christina Applegate and stylist Brad Goreski.
Guest Update

Several new guests have been added to the list for future tapings of the Late Late Show including Craig's astronomer friend Phil Plait, Jon Cryer, Regis Philbin, Bill Maher, Carson Kressley, author Anne Rice, Malin Ackerman and John Waters. You can see the most complete listings on our Guests page.
© 2012, RSANews. All rights reserved.