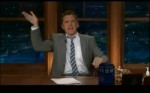 To be a member of the audience at the Late Late Show is something few roboskellies have experienced in person but is something to which we can aspire.  Some skellies even get to be on TV for a moment… some more than others.  @KyleHodges1 has a fun blog post about his "appearance" on the show complete with video evidence, as he tweeted:  New blog post about my time on the Craig Ferguson show. Money Shot http://bit.ly/c5mvCt #craigferguson #RSA
For a Friday, here's a Follow Friday recommendation from @bgrhubarb and @JuliaChildCIA:  Follow Friday @LollipopTheater – an amazing charity for sick kids! Check them out here: www.lollipoptheater.org Make them your #FF too!
And RSA General @Malinky2Stoatir had a fun tweet this afternoon:  The kitty slaps the ass…I said kitty! http://i.imgur.com/7EUs7.gif
Friday fact: @CraigyFerg has 322,208 followers, which is more than the population of Belize.  Take that, Central America!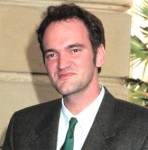 Tonight on the Late Late Show, the February 26th episode returns with director Quentin Tarantino and music by Mumford and Sons.
© 2010 – 2011, RSANews. All rights reserved.