'Brave' Wins Golden Globe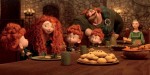 The Disney/Pixar movie Brave, featuring the voice of Craig Ferguson as Lord MacIntosh has won the Golden Globe Award for Best Animated Film from the Hollywood Foreign Press Association. The win is a good sign for the film's other big nominations this year, including in the BAFTAs and the Academy Awards. Congratulations to everyone who made Brave happen!
At Last Friday's Taping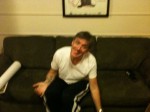 Last Friday, Craig & Company taped a series of sketches that will be used during the Late Late Show Super Bowl special on Sunday, February 3rd. In the audience inside Studio 56 at CBS Television City were the RSA's Christina and Charles, (and, we heard through the grapevine, @Colleen_Byrne) who had a chance to see the segments being prepared. Charles wrote a detailed blog post about their experience in the audience which contains some mild spoilers. If you don't mind hearing a little bit about what will be in the Super Bowl show, read on the link below. If not, you may want to come back next month and check it out for a behind-the-scenes perspective of a different kind of LLS taping.
Thank you to Christina and Charles for sharing their story!
Baby It's Cold Outside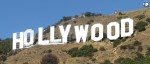 It was very chilly this weekend in much of the southwestern US, with temperatures in some areas reaching the single digits. Even in usually balmy southern California, people woke up to sub-freezing temperatures, as LLS Producer Michael Naidus tweeted:
It's 31 degrees here in L.A., which I think officially means hell is freezing over.
'Brave' Wins Golden Globe
By the way, did we mention that Brave won the Golden Globe Award on Sunday night for Best Animated Film? Here's the clip:
Video courtesy: Newsforthenation1

This Week's Guests
It's another week of all-new episodes of the Late Late Show, beginning Monday with actress Jenna Elfman and producer Guillermo Del Toro. On Tuesday, Craig chats with actress Lena Dunham and actor Bill Pullman. On Wednesday, watch for actor Don Cheadle and actor DJ Qualls. Actress Kristen Bell and comedian Tom Cotter are in the studio on Thursday. And on Friday, Craig welcomes actress Carrie Fisher and actor Steven Yeun.
© 2013, RSANews. All rights reserved.