Happy Thanksgiving to everyone in the Robot Skeleton Army and to all those close to you.  Craig Ferguson has more than 425,000 followers and the number grows every day, thankful for the humor he brings us throughout the year.
Craig's Thanksgiving tweet gave us a chuckle:  I pardoned my turkey & set him free. His name is Ishtar & he wants to be a graphic designer. I'm having a nut roast instead. Then dinner.
Craig's assistant Rebecca Tucker opted out of at least one Thanksgiving tradition:  wearing my monogrammed apron for the first time ever. and loving thanksgiving with the gals, which means NO FOOTBALL
LLS assistant producer Andrea Wayland dressed for the occasion:  Every day I'm grateful 4friends, family, freedom, roof over my head & health. On THIS day I'm grateful for pajamajeans. Happy Thanksgiving!
And Geoff Petersen extends his thanks:  Thankful for @craigyferg and his LMFAO hostiness, @grantimahara for tightening my nuts, and my tweeps! You are in my thanks and…
Since Thanksgiving is a football-oriented holiday, we chose this clip from the archives. Craig took his show on the road in 2007 on Super Bowl Sunday. A local television station had the chance to talk with him as he prepared for the show.
Video courtesy: HeidiDeidiDei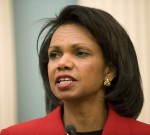 The re-run fairy is in town for the holiday.  Thursday's episode is from October 25th, in which Craig talks with former Secretary of State Condoleezza Rice and former NFL quarterback turned television analyst Joe Theismann.  On Friday night, we'll see the November 5th show with actress/singer Juliette Lewis and philosopher Cornel West.
Have a safe and successful day of shopping on Friday!  We're wondering what Craig has on his wish list for Christmas.  And we want to know what you have on your wish list for us.  Is there a news item, a video clip, a story or a feature you'd like to see here on the site?  We'd welcome your suggestions.  Let us know in the comment section and we'll do our best.  Thank you for being faithful readers!
© 2010 – 2011, RSANews. All rights reserved.