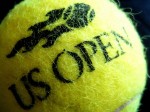 DVR alert: Due to the men's US Open tennis final being rain-delayed from Sunday until today, some CBS affiliates around the country may make room by moving some of their syndicated programs (Dr. Phil, Oprah, Ellen, etc.) to late night for tonight only. This may affect the start time of the Late Late Show in your area. Please check local listings.
Craig's assistant Rebecca Tucker tweeted earlier this evening:   San Diego and Riverside dates are now on sale http://tinyurl.com/2wda35d & http://tinyurl.com/327c38b However, the last time we checked, the San Diego tickets are not quite ready yet.
There are still several chances for you to see Craig live and on stage this year.  Here is the complete list that we are aware of as of today:
Oct 1 Hampton Beach Casino Ballroom, Hampton Beach, NH
Oct 2 University of Rhode Island, Kingston, RI
Oct 3 Midland Theatre, Kansas City, MO
Oct 16 The Warner Theatre, Washington, DC
Oct 17 The Paramount Theatre, Charlottesville, VA
Oct 18 Dupont Theatre, Wilmington, DE
Oct 19 Sovereign Performing Arts Center, Reading, PA
Oct 20 Weinburg Theatre, Scranton, PA
Oct 21 State Theatre, New Brunswick, NJ
Oct 22 Mohegan Sun Casino Arena, Uncansville, CT
Oct 23 Carnegie Hall, New York, NY
Nov 5 Balboa Theater, San Diego, CA
Nov 6 Fox Performing Arts Center, Riverside, CA
Nov 20 Polk Theater, Nashville TN
Dec 3 Fantasy Springs Casino, Indio CA
Some locations may have a second performance, depending on ticket sales. Please consult the venue websites and/or Ticketmaster for more information.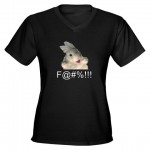 When you buy a T-shirt, mug or other gift from the RSA Store, all proceeds go to charity.  September's charity is Doctors Without Borders, the international medical humanitarian organization working in more than 60 countries to assist people whose survival is threatened by violence, neglect, or catastrophe.  The RSA's @Colleen_Byrne, who operates the store, tell us she is featuring the "Ninja Sid" design this month.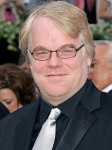 Tonight on the Late Late Show, Craig welcomes actor Philip Seymour Hoffman and actress Ellie Kemper.
© 2010 – 2011, RSANews. All rights reserved.