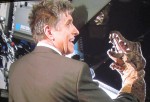 After two weeks of the re-run fairy, the volcano is starting to buzz about new shows returning on Monday. To help enjoy the evening, we'll open the RSA News special event live chat room from 11pm-4:45am Eastern Time ( 8pm-1:45am Pacific)… that's 90 minutes before the show airs in the east and central time zones and about ten minutes after it's over in the west (we'll be very sleepy by then).  It'll be right here on the site… just look for the chat room button under the title bar on Monday.
The Lollipop Theater Network helps to bring feature films to hospitalized children.  They've just landed another new release and let us know:  So happy hospitalized kids w/get 2c NannyMcPheeReturns days aft opens in theaters.Same time as u & me! #lollipoptheater
Our thanks to the RSA's @NadineWavy for finding this short sketch we believe is from Craig's UK show The Ferguson Theory. The clip pretty much speaks for itself. Enjoy it… you too, ladies.
Video courtesy: thesweatersong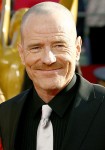 Tonight on the Late Late Show, a reprise of the May 12th episode with Craig's guests:  Actor Bryan Cranston and actress Angela Kensey.
© 2010 – 2011, RSANews. All rights reserved.