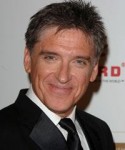 It was another big show last night, with comedian Louie Anderson and singer Toby Keith having fun with Craig.  The website ology.com focused on Toby's appearance.  Craig and Toby were on stage together in Boston this summer, at the 4th of July celebration broadcast on CBS.
Fergybot4000, a new robot skeleton designed and built by the RSA's @tzankoff as a fun project is up and running!  Using his interface, you can move the robot's head and hands by remote control… and see the results on live streaming video.  Here's the most recent tweet from the robot: @fergybot4000: Greetings humans. My website controls are up and running. Video stream,too. http://bit.ly/dmhpjP #RSA We tried it out and it's fun!  Remember, this isn't someone pretending to be Geoff on Twitter.  It's a totally different robot, designed for fun and to give the RSA a chance to enjoy it.
Meanwhile, the real Geoff Petersen tweeted about last night's show:  Is it me, or does that skeleton in the cowboy hat on Toby Keith's CD look fetching? I asked Toby to arm wrestle. No go. I think I scared him // But I have to admit…scared and Toby Keith are 2 words that don't go together. Maybe he was just too comfy to get up.  // Hope you stayed up to catch Toby's musical perf. Awesome. And I don't even have ears!!
Don't forget, the Lollipop Theater Network online charity auction is going on right now.  You can bid on lots of fun items and the money goes to bring first-run movies to hospitalized children.  Among the items you can bid on are two chances to meet Craig backstage at his afternoon and evening performances at Carnegie Hall in New York on October 23rd!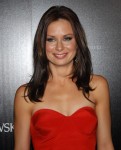 Tonight on the Late Late Show, Craig chats with actress Mary Lynn Rajskub and NASCAR driver Carl Edwards.
© 2010 – 2011, RSANews. All rights reserved.