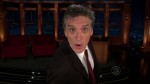 If Craig gets a haircut, will "high hair" become "low hair"?  Only time will tell, as we keep an eye on the height of the hair of his chattiness.
New York Magazine wondered along with Craig how you can be on a vegetarian diet and still eat prosciutto, as Roseanne Barr apparently does.
Craig's assistant, Rebecca Tucker has a new hobby:  boss' suggestion of hiring boxing trainer was great idea until i actually had to show up. i box like a girl. in pink gloves.
At the time of his debut on Australian television, Craig was trending on Twitter in Melbourne, according to @TrendsMelbourne (thanks to the RSA's general @Malinky2Stoatir for spotting this):  Craig Ferguson, @craigyferg is now trending in #Melbourne http://trendsmap.com/au/melbourne
Craig retweeted a message that has been making its way around the world in recent days:  Via @JeriLRyan & @wilw: Catastrophic floods in Queensland, Australia. How to help: http://bit.ly/eTp5Ks
The Huffington Post reports on a comedy show to benefit the family of the late Greg Giraldo, who died suddenly last year:  Huge comedy show to be held in Greg Giraldo's honor http://huff.to/dGIDVN Among the performers at the show will be Jerry Seinfeld, Lewis Black, Colin Quinn and Dave Attell, who is on the Late Late Show Tuesday as Craig tweeted:  Ah Dave Attell on the show tonight. His naughty comedy antics delight even me. And we all know what a prude I am.
Meanwhile, General Malinky had a great tweet for comedian Denis Leary and Craig, to make sure they don't forget they promised to wear dresses together someday:  @DenisLeary @CraigyFerg Maybe you were joking about that 'dress off' but we are still waiting…teases. DO-IT! #CallingComicsOnTheirSchtick
Craig's sister Lynn Ferguson reminds us that her latest show will soon be seen in Los Angeles: ooooh – one week today my show opens at the stella adler #reasonsforyoursphinctertocontract#
The folks over at 1iota, the company responsible for wrangling the Late Late Show audience at CBS Television City, have put together a short promotional video to give people a taste of the show. If you haven't had a chance to see it, take a look.
Video courtesy: 1iotavideos

The voice of Geoff Petersen, Josh Robert Thompson isn't pulling any punches.:  that's right. you heard me. i said BONER. #RSA #geoffpeterson#LLS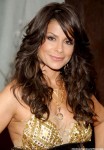 Tuesday on the Late Late Show, dancer/judge/host Paula Abdul mixes it up with Craig, along with comedian Dave Attell.  On Wednesday, Craig welcomes actor David Duchovny and "Supernanny" Jo Frost.
© 2011, RSANews. All rights reserved.