Tour Update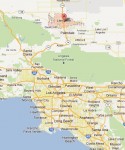 We have confirmed that Craig Ferguson's April west coast tour will include a stop at the Lancaster Performing Arts Center in Lancaster, CA (north of Los Angeles) on April 21st at 8pm.  It will be a rare chance for fans in the greater Los Angeles area to see Craig perform his live stand up show so close to home.  Tickets go on sale this Thursday at 3pm ET/Noon PT. Meanwhile, we're still waiting to see ticket information pop up online for the Casino Del Sol show in Tucson, AZ on April 19th.  The casino tells us that they hope to have something posted by early March.  You can always find the most current details on our Live Comedy Tour page.


Stick It To 'Em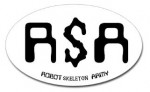 After this week's discussion about Craig-themed license plates and bumper stickers, the RSA's @Colleen_Byrne reminds us that there are RSA stickers available in her Robot Skeleton Army Store, from which all proceeds to go charity. This month's charity is one of Craig's favorites, the USO.
Merida At Disney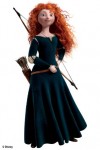 Our friends at StitchKingdom.com are reporting that Disney is auditioning for actresses to portray the new Disney/Pixar character of Merida from the film Brave at Disney World in Florida.  The ad specifies that they're looking for someone playful and between 5'4″ and 5'6″ but there's no word on whether a Scottish accent is required.


Fun With Fred
Craig tweeted to Scottish comedian Fred MacAulay on Monday:
@fredmacaulay Hey Fred. Can you DM me? I have a proposition for you. #notcode. #wellmaybe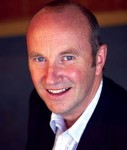 Fred quickly responded:
@CraigyFergDone. Get back to me with the proposition…We could have talked last week I was in LA! //  PS You know Trondheim is in Norway……#notcodeeither
If you've not had the pleasure of seeing Fred perform, here's a sample.  He was a guest on the popular British comedy panel show Mock the Week and was asked by host Dara Ó Briain to improvise on the topic of etiquette. He chose a story from a soccer match featuring the Partick Thistle Football Club, of which Craig is a fan, that sums up Scottish etiquette surrounding the use of the F-word:
Video courtesy: FreeTSHost

Tonight's Guests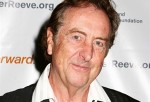 Monday on the Late Late Show, Craig enjoys some time with actor/writer Eric Idle and actress Sarah Paulson.  On Tuesday, watch for TV personalities Dr. Mehmet Oz and Carrie Keagan.  CBS tweeted:
2nite @CraigyFerg shares his silent movie so he can win at the #Oscars! Plus Eric Idle & Sarah Paulson visit on #LateLateShow 12:37am ET/PT!
Guest Update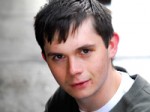 The Late Late Show confirmed guest list has been updated through March 9th, including Boston-based comedian Dan Boulger, whose set was recorded all the way back on October 10th of last year but has yet to see the light of day.  Let's hope Dan hasn't given up comedy and moved on to selling used cars by now.  You can see the most current listings on our Guests page.
© 2012, RSANews. All rights reserved.