Tucson on Sale Saturday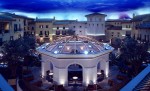 Tickets for Craig Ferguson's April 19th live stand up comedy show at the Casino Del Sol in Tucson, Arizona will go on sale Saturday, according to Tucson's Daily Star newspaper. Thanks to the RSA's sharp-eyed @GuinKelly for spotting the article. Meanwhile, tickets for Craig's show at the Lancaster Performing Arts Center in Lancaster, CA (north of Los Angeles) are now on sale. You can see the latest information on our Live Comedy Tour page.
Phun With Phil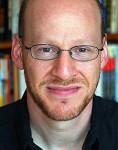 Astronomer Phil Plait had a great time visiting with Craig on Wednesday's show and decided to play a tribute to the show on the golden mouth organ. It's a brief chance to see the golden mouth organ up close. He also tweeted a link to the images he talked about on the show:
Here are links to the pix I showed on @craigyferg's show: http://blogs.discovermagazine.com/badastronomy/2011/12/15/epic-tantrum-thrown-by-30-octillion-ton-baby/
Late Night Band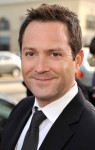 The Huffington Post reports on Thomas Lennon's appearance on the Late Late Show and his attempt to create an "air band" with Craig.
Web Contest Win
After many attempts and lots of clicks from lots of robot skeletons, the Late Late Show has won a web-based popularity poll. As Craig re-tweeted on Thursday afternoon, the LLS won the Best Variety Show category in the TV.com Best of 2011 poll. Also, Craig came in second in the Funniest Late Night Host category behind Jon Stewart of The Daily Show.  TV.com is a CBS Interactive website.
Didgeridoo or Didgeridon't
Craig closes the show with a puppy instead of a cat and plays a rented Australian instrument.
Video courtesy: RoQu3tO

Tonight's Guests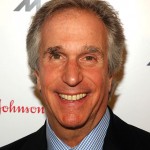 Thursday on the Late Late Show, Craig welcomes back actor Henry Winkler and his How To Train Your Dragon castmate, actor Jay Baruchel.  CBS tweeted:
2nite @hwinkler4real talks fishing & sends a special message to eels, then @BaruchelNDG visits @CraigyFerg on #LateLateShow 12:37am ET/PT
On Friday, watch for radio personality and comedian Dennis Miller and music by The Light Brigade.
Guest Update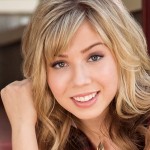 The confirmed guest list has been updated through March 14, including Louie Anderson and Jennette McCurdy. You can see the most up-to-date listings on our Guests page.
© 2012, RSANews. All rights reserved.