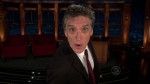 As Craig would say, leave it to the immigrant has to work on the holiday. The Late Late Show will be taping on Monday as usual and looking for great tweets and emails. LLS assistant producer Andrea Wayland tweeted Thursday: No long weekend. We'll be here on Monday to tape another fresh and awesome show. Besides, we just had a looooong vacation. Andrea also tweeted this message: Anyone out there from South Dakota? If so, happy Friday to you and a general "thank you". You don't need to know why. Not bad, South Dakota roboskellies. Are you among them? Say hello in the comments below.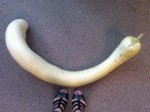 Craig's assistant Rebecca Tucker tweeted about an odd gift sent to the show:  Strangest fan gift to date: giant "scottish" squash http://twitpic.com/2kmw6i We'd have to agree, Rebecca.  That is definitely strange.
The Huffington Post featured Craig's monologue from Thursday night, including the video clip of Arizona Governor Jan Brewer's awkward pause during a candidate debate.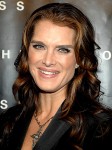 Friday night on the Late Late Show, Craig welcomes actress Brooke Shields and actor DJ Qualls, who tweeted:  On with @CraigyFerg (Craig Ferguson) tonight if you care to watch. Should be some funny stuff. Proud of the tie I wore. Spread the word.
Beginning today, we are publishing the RSA News at our new time 3am GMT/11pm ET/8pm PT.  The new time is intended to provide the most complete coverage of robot skeleton army-related news from the day and preview the next show about 90 minutes before it first airs on the east coast.  Let us know if you have comments, questions or contributions using the comment section below or the contact form on the right margin.
© 2010 – 2011, RSANews. All rights reserved.