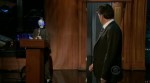 We should be in for a fun time with Tuesday's Late Late Show according to CBS' publicity folks, who tweeted:  If u liked this LateLateShow Secretariat moment – don't miss 2nite's show with guest Danny DeVito 12:37 AM on CBS Craig tweeted about it as well:  The awful truth about Danny DeVito's horse on tonight's show. Also more Secretariat high jinks. #latenightequineantics And we're not quite sure which day he means but Geoff Petersen is excited:  Is it possible that I'll be putting on my dancing shoes again soon? Oh, please, oh, please, oh, pleeeeze! We'll just have to watch for the show opener to see what happens!
Randy Kagan was feeling a little naughty today:  Add your own joke here: http://yfrog.com/421enlj As for Craig, he felt he needed to clarify his hair comments from Monday's show:  Once again everyone. I do not dye my hair. Not on my head anyway. #scarydayglopubes.
LLS assistant producer Andrea Wayland tweeted during Monday's show:  If you're not watching The Late Late Show tonight with Craig interviewing Condoleezza Rice you are missing OUT. And the folks at TVSquad.com agreed.
Wilkes Barre's TheWeekender.com reviewed Craig's appearance in Scranton, Pennsylvania.
The RSA's @HMSFox won the Lollipop Theater Network's auction to meet Craig backstage at Carnegie Hall last Saturday.  She blogged about her experience in two parts… and they are both great reads.  If you want to understand a little bit about the RSA spirit, you'll find it here.  Part 1 Part 2
The RSA's @chromajoy noticed that television producer Bill Prady (@BillPrady) of The Big Bang Theory says re-tweets are counted as valid votes in the People's Choice Award nomination process.  That means if roboskellies continue to tweet or re-tweet Craig's name with the proper hashtags like this:  Craig Ferguson #talkshowhost #peopleschoice it will continue to add up votes.  The top five vote-getters in the category will be nominated for the award.  Craig is not on the ballot because award officials say Craig and Jimmy Fallon did not have high enough ratings to be included but they say write-in votes count the same as regular ballot votes.   So let's flex some RSA muscle and see if we can get Craig nominated over the rest of the field.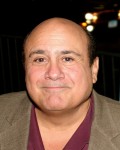 Tuesday's Late Late Show features actor/producer/director Danny Devito, actress  Brie Larson and comedian Henry Cho, whose appearance was held over from a couple of weeks ago.  On Wednesday, Craig's guests are actress Marg Helegenberger and actor/musician Donald Glover.
Careful viewers of the website will note a couple of changes.  We have upgraded our comments section to allow you to sign in with Twitter or Facebook (we can add Yahoo and/or OpenID if there is a demand for it).  For now, we're leaving open the option of leaving comments without signing in but that could change if the spam gets bad.  The comments will also include any pingbacks from Twitter or YouTube, in case anybody's talking about a post there.
The other change is that we have started up an RSA News Facebook Community.  The RSA is mostly a Twitter-based group of course but we wanted to invite those with Facebook accounts to join us there, and invite non-Twitter Craig fans to the party, too.  Since it's a community, we want to hear from you… if you have Late Late Show, Craig Ferguson or RSA-related stuff you'd like to post on the wall, please do.  Let us know what you think about it and we'll see if we can build a big group on the "other" big social networking platform.  As always, thank you for your support!
© 2010 – 2011, RSANews. All rights reserved.