Craig was making them laugh in Wilmington, Deleware Monday night and will bring his stand up comedy to the Sovereign Performing Arts Center in Reading, Pennsylvania on Tuesday.  We've included a great photograph [email protected]pnzr242 in today's post.  It shows Craig backstage in Washington, DC on Sunday.  Craig himself retweeted another of @pnzr242's photos that shows Craig dancing with Chris (sometimes known as Günter):   http://yfrog.com/64r7pj Oops. @Warner in DC. By @pnzr242 Craig also tweeted some interesting  artwork that could be a poster or comic book cover: http://yfrog.com/2cnxebj Now if I could talk @therealstanlee into writing it we might have something. Craig's opening act, Randy Kagan, sent a nice tweet to the RSA:  Thank you all for the kind tweets. You are the wind beneath my wings. Just hope I don't crap on your car.
Lots of roboskellies have been sending pictures from Craig's live shows (remember that still photos are cool, video is not allowed at live shows).  The RSA;s @beammelate took pics of Randy Kagan:  Randy 1 Randy 2 and Craig:  Craig 1 Craig 2 Craig 3 Craig 4 Craig 5 Craig 6 one of Chris: Chris one of Jeff one of Jeff and Randy and one of herself with his chattiness. The RSA's @Fergusexual got a pic with Craig as well, as did loyal Craig fan @AshleyPaulette with CF and one with Craig signing autographs after the show.  Here are @Fergusexual and @beammelate together, Jeff backstage, Jeff and Craig signing autographs and @beammelate with Randy.  Thanks to everyone who contributed photos of Craig on his east coast tour.  It's our pleasure to share them with the rest of the RSA.  If you're attending one of Craig's shows this week and take some great pictures or blog about your experience, let us know… just tweet us @RSA_News.
The People's Choice Awards is now accepting nominations for its annual awards show, including a category for "Talk Show Host".  However, even though David Letterman, Jay Leno, Chelsea Handler, George Lopez, Jimmy Kimmel and Conan O'Brien (who doesn't even have a show on the air at the moment) are included on the ballot, Jimmy Fallon and Craig Ferguson are not.  If either of them have a chance of getting nominated, they would have be write-in candidates.  A protests has already been lodged with the awards committee but they may not make any changes.  So, if the RSA wants to help Craig get nominated, we'll have to be sure to write in Craig on the ballot.  In the meantime, you can help push Craig's nomination on Twitter by tweeting:  Craig Ferguson #talkshowhost #peopleschoice It must be worded that way for consideration.
The RSA's @Colleen_Byrne is one of the organizers of the RSA tweetup on Saturday, October 23rd at 4:30pm at the Carnegie Deli on 7th Avenue and 55th Street in New York City.  It's a chance for RSA folks to meet between Craig's Carnegie Hall shows (2pm and 7pm).  If you'd like to be part of the tweetup, send a tweet to @Colleen_Byrne so she can get an accurate head count.  You don't need to have a ticket to either of Craig's shows to attend the tweetup… it's just a great chance for RSA folks to say hello.  Meanwhile, RSA General @Malinky2Stoatir is putting together a seating chart of roboskellies attending the 7pm show at Carnegie Hall.  Tweet Mal if you want to be included when the chart is posted on Thursday.  Many RSA people who are talking about Saturday's shows are using the hashtag #CraigyAtCarnegie
It's your final chance to bid on two chances to meet Craig Ferguson backstage at his Carnegie Hall appearances through the Lollipop Theater Network's online charity auction.  The auction wraps up just after noon Eastern Time on Tuesday.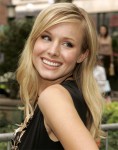 Monday on the Late Late Show, it's the September 14th episode with actress Kristen Bell and music by Sarah McLachlan.  On Tuesday, it's Craig's conversations with actor Don Johnson and author Laura Lippman from August 31st.
© 2010 – 2011, RSANews. All rights reserved.