Stand Up Special Coming to EPIX September 10, 2015
Craig Ferguson's new stand up comedy special Just Being Honest will debut on September 10th at 10pm ET/PT on the EPIX premium cable channel. It will be available to everyone who has EPIX on their cable or satellite system because it's part of a free preview weekend September 10-13. EPIX subscribers will be able to see it on air, online, on demand and via the EPIX app. Non-subscribers will be able to watch the special at EPIX.com. A DVD release date has not yet been announced.
The special was filmed on March 7th at Town Hall in New York City. Here is a preview:
Video courtesy: EPIXHD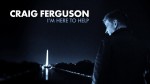 Craig's stand up comedy special I'm Here To Help is now available on DVD. Recorded in front of two sold out crowds at Washington, DC's Warner Theatre, in November of 2012, the special features Craig at his high-energy best. You can order your copy on Amazon.com or on iTunes. The special is also available for instant viewing on Netflix.



Video courtesy: NewOnNetflix

Does This Need To Be Said?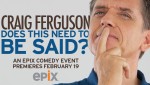 Craig's stand up comedy special Does This Need To Be Said? is available on DVD and can been seen on Netflix. It was recorded at the Tennessee Performing Arts Center in November of 2010. Here is a preview, along with an interview:
Video courtesy: EPIXHD

A Wee Bit O' Revolution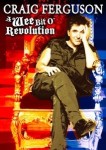 Craig's first stand up special A Wee Bit O' Revolution is available on DVD and can be seen on Netflix. It was recorded at the Wilbur Theatre in Boston in September of 2008. Here is an interview with Craig from the DVD extras, followed by a great clip from the special:

Video courtesy: koldkow

Video courtesy: falconvalet